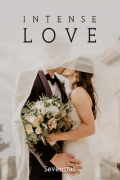 Intense Love
Last Post:
December 25, 2021
Li XingYue was a workaholic person whose priorities were to live free and independent, but her mom was determined to see her daughter getting married. Hoping that her daughter will successfully settle down with her lovely husband, XingYue's mom wouldn't take "no" as an answer.
Unable to convince her mom to let her live freely, she had no choice but to do as her mom wished. Or did she?
She signed a deal to reject each other on the wedding point with her soon-to-be husband, Xi song, a well-known surgeon.
Despite the planning, they get tied together by the ever-tightening strings of fate, where XingYue and Xi Song find themselves drawing closer, despite their best efforts. Engaged in a never-ending battle of wits, fighting against the ties that bind them, but how long will they be able to resist the inevitable? Will they get divorced, or cupid will finally unite the duo?
P
You need 2 points to view each paid chapter.
Chapters
Date
Ch. 56Recalling memories

p

Dec 25, 2021
Ch. 55Beginning of our Honeymoon

p

Dec 22, 2021
Ch. 54The Winter of Love

p

Dec 19, 2021
Ch. 53Future alerts

p

Dec 9, 2021
Ch. 52Dearest of desires

p

Dec 5, 2021
Ch. 51The warmest date

p

Dec 2, 2021
Ch. 50Empty eyes

p

Dec 2, 2021
Ch. 49A pinch of spice

p

Nov 28, 2021
Ch. 48Zipped lips

p

Nov 26, 2021
Ch. 47Attack on Xia Na

p

Oct 17, 2021
Ch. 46The moon of my world

p

Oct 3, 2021
Ch. 45Welcome home, Jerk

p

Oct 3, 2021
Ch. 44Just need some time of yours

p

Sep 14, 2021
Ch. 43Is our love for real?

p

Sep 14, 2021
Ch. 42Is this my last day?

p

Sep 9, 2021
Ch. 41Can't let you go

p

Sep 9, 2021
Ch. 40Mark me yours

p

Sep 6, 2021
Ch. 39The world owned his first love

p

Sep 6, 2021
Ch. 38You're not alone

p

Aug 29, 2021
Ch. 37I'm better with you

p

Aug 28, 2021
Ch. 36Her lost sister

p

Aug 26, 2021
Ch. 35Unity is a power

p

Aug 17, 2021
Ch. 34Beautiful true love

p

Aug 16, 2021
Ch. 33Our son, Snowy

p

Aug 15, 2021
Ch. 32When I'm with you

p

Aug 12, 2021
Ch. 31An unexpected date

p

Aug 12, 2021
Ch. 30When he couldn't wait to meet her

p

Aug 12, 2021
Ch. 29Our official first kiss

p

Aug 12, 2021
Ch. 28Her confession

p

Aug 12, 2021
Ch. 27Euphoria of romance

p

Aug 12, 2021
Ch. 26Ling Xiao's birthday party

p

Aug 12, 2021
Ch. 25Is it love?

p

Aug 12, 2021
Ch. 24Beautiful rainy day

p

Aug 12, 2021
Ch. 23The workaholic husband

p

Aug 12, 2021
Ch. 22Words to say to you

p

Aug 12, 2021
Ch. 21Those distinct feelings

p

Aug 12, 2021
Ch. 20The first day after marriage

p

Aug 11, 2021
Ch. 19Vows to be together

p

Aug 11, 2021
Ch. 18Yes or No?

p

Aug 11, 2021
Ch. 17Untold feelings, yet to discover

p

Aug 11, 2021
Ch. 16We still have a deal

p

Aug 11, 2021
Ch. 15Visiting his family
Aug 11, 2021
Ch. 14Past or present?
Aug 11, 2021
Ch. 13Signal of love?
Aug 11, 2021
Ch. 12Pages of past
Aug 11, 2021
Ch. 11Find the culprit
Aug 29, 2021
Ch. 10When the heart talks your feelings
Aug 11, 2021
Ch. 9Case of poison
Aug 11, 2021
Ch. 8A true hero
Aug 11, 2021
Ch. 7Shopping with my arrogant fiancé
Aug 11, 2021
Ch. 6Happy Cooperation
Aug 11, 2021
Ch. 5An angel in a person
Aug 11, 2021
Ch. 4A simple, yet caring soul
Aug 11, 2021
Ch. 3Happy Cooperation
Aug 11, 2021
Ch. 2MEETING WITH THE FIANCÉ 
Aug 11, 2021
Ch. 1Stressed over marriage
Aug 11, 2021