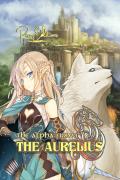 The Alpha From The Aurelius (PREVIEW)
Last Post:
March 30, 2023
Many years ago, the destiny of the Aurelius pack was written in which the pack's alpha princess, Azura was destined to be separated from her pack as a child until she grew as an adult and is ready to fight for her pack.
Now, Azura is an adult and a university student but she isn't aware of her being an alpha werewolf princess. She eventually begins liking her batchmate named Theo, only to discover that he's a werewolf. That's when she discovers about her past and wolf history. It is also unveiled that Theo is from her rival pack, Borealis.
Azura is torn in between. She must either choose her love, Theo. Or her pack, Aurelius.
| Chapters | Date |
| --- | --- |
| Ch. 49He's A Wolf! | Mar 30, 2023 |
| Ch. 48A Wolf Again | Mar 30, 2023 |
| Ch. 47Forthcoming Yelp | Mar 30, 2023 |
| Ch. 46Furry Funeral | Feb 28, 2023 |
| Ch. 45Severe Soul | Feb 28, 2023 |
| Ch. 44To Tell You The Truth | Feb 28, 2023 |
| Ch. 43Snowhite & Bloodred | Feb 28, 2023 |
| Ch. 42Candy, Wendy, Cindy? | Feb 28, 2023 |
| Ch. 41Nightmare At Daytime | Feb 28, 2023 |
| Ch. 40Theo's Thesis | Feb 28, 2023 |
| Ch. 39Theo's Theory | Feb 28, 2023 |
| Ch. 38Welcome To My Majestic | Feb 28, 2023 |
| Ch. 37Spare A Spear | Feb 28, 2023 |
| Ch. 36She Saw A Wolf | Dec 31, 2022 |
| Ch. 35RUN! | Dec 31, 2022 |
| Ch. 34Where Is She? | Dec 31, 2022 |
| Ch. 33Smooth Until It's Not | Dec 31, 2022 |
| Ch. 32In The End, Finally Friends | Dec 31, 2022 |
| Ch. 31Fair & Fire | Dec 31, 2022 |
| Ch. 30Soak In | Dec 31, 2022 |
| Ch. 29Less On | Dec 31, 2022 |
| Ch. 28The Calling | Dec 31, 2022 |
| Ch. 27Persona Perfection | Dec 31, 2022 |
| Ch. 26New Move | Dec 31, 2022 |
| Ch. 25Lies Like Lilies | Aug 31, 2022 |
| Ch. 24The Bestest | Aug 31, 2022 |
| Ch. 23Fooled You, Frederick | Aug 31, 2022 |
| Ch. 22Close Enough But Not Enough | Aug 31, 2022 |
| Ch. 21Held In The Freeway | Aug 31, 2022 |
| Ch. 20Thrashed Out | Aug 31, 2022 |
| Ch. 19Baffled Blooming | Aug 31, 2022 |
| Ch. 18Waste It On You | Aug 31, 2022 |
| Ch. 17Sounds In The Woods | Aug 31, 2022 |
| Ch. 16Slice Of Care | Aug 31, 2022 |
| Ch. 15Unwanted Lunch Date | Aug 30, 2022 |
| Ch. 14Bickering Batch | Aug 30, 2022 |
| Ch. 13Hysterical Hour | Aug 30, 2022 |
| Ch. 12Absence | Aug 30, 2022 |
| Ch. 11Gems & Jewels | Aug 30, 2022 |
| Ch. 10The Wait Is Worth For You | Aug 30, 2022 |
| Ch. 9A Book Has Opened | Aug 30, 2022 |
| Ch. 8The Encounter | Aug 30, 2022 |
| Ch. 7Early Birds | Aug 30, 2022 |
| Ch. 6Mystifying Intro | Aug 30, 2022 |
| Ch. 5The New Guy | Aug 30, 2022 |
| Ch. 4Morning Howl | Aug 30, 2022 |
| Ch. 3Prologue Saga III | Aug 30, 2022 |
| Ch. 2Prologue Saga II | Aug 29, 2022 |
| Ch. 1Prologue Saga I | Aug 29, 2022 |