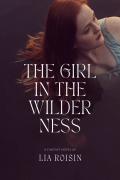 The Girl in the Wilderness
Last Post:
December 29, 2021
A girl was found in the woods lying unconscious and naked. As she woke up in the forest surrounded by beautiful men with pairs of sharp fangs and spectacular abilities. Only to find out that she remembered nothing but her name and that her life is cursed.
Will she be able to recover her lost memories? Perhaps, maybe she will end up dying without knowing about her past?
P
You need 1 point to view each paid chapter.
Chapters
Date
Ch. 47Epilogue: My Home

p

Dec 28, 2021
Ch. 46Busy Days

p

Dec 28, 2021
Ch. 45Dungeon

p

Dec 28, 2021
Ch. 44Spark of Vendetta

p

Dec 28, 2021
Ch. 43Horseback Riding

p

Dec 28, 2021
Ch. 42Lakehouse

p

Dec 28, 2021
Ch. 41A Date

p

Dec 28, 2021
Ch. 40The Queen of Syrr

p

Dec 28, 2021
Ch. 39Smoke and Fire

p

Dec 28, 2021
Ch. 38Escapade

p

Dec 28, 2021
Ch. 37Rosamund

p

Dec 28, 2021
Ch. 36Mother

p

Dec 28, 2021
Ch. 35The Music Room

p

Dec 28, 2021
Ch. 34Reborn

p

Dec 28, 2021
Ch. 33Vampire Blood

p

Dec 28, 2021
Ch. 32Safe

p

Dec 28, 2021
Ch. 31Skinny Bones

p

Dec 28, 2021
Ch. 30Weapon

p

Dec 28, 2021
Ch. 29Endless Sickness

p

Dec 28, 2021
Ch. 28Prisoner

p

Dec 28, 2021
Ch. 27Dream of Tragedy

p

Dec 28, 2021
Ch. 26Lost Book

p

Dec 28, 2021
Ch. 25Ghost Town

p

Dec 28, 2021
Ch. 24Strange Noises

p

Dec 28, 2021
Ch. 23Human

p

Dec 28, 2021
Ch. 22Curse

p

Dec 28, 2021
Ch. 21That Blonde Girl

p

Dec 28, 2021
Ch. 20The Town

p

Dec 28, 2021
Ch. 19Ashes

p

Dec 28, 2021
Ch. 18Maze of Death

p

Dec 28, 2021
Ch. 17The Grand Ball

p

Dec 28, 2021
Ch. 16A Royal Invitation

p

Dec 28, 2021
Ch. 15Hunt

p

Dec 28, 2021
Ch. 14Heat

p

Dec 28, 2021
Ch. 13Starless Sky

p

Dec 28, 2021
Ch. 12A Ghost in the Balcony

p

Dec 28, 2021
Ch. 11The Basement

p

Dec 28, 2021
Ch. 10Emerald

p

Dec 28, 2021
Ch. 9Whispers and Dusks

p

Dec 28, 2021
Ch. 8Scent of Old Books

p

Dec 28, 2021
Ch. 7Bed on Fire

p

Dec 28, 2021
Ch. 6Betrayal

p

Dec 28, 2021
Ch. 5Into the Woods

p

Dec 28, 2021
Ch. 4Holy Blood
Dec 28, 2021
Ch. 3The Beast
Dec 28, 2021
Ch. 2Bloodsuckers
Dec 28, 2021
Ch. 1Feyre Wells
Dec 28, 2021