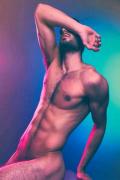 Geaven On Earth
Last Post:
October 16, 2021
Emitt Anderson; the boy fascinated by ancient Greek mythologies first heard about this man called the devil in history class. He was so intrigued that he himself wanted to know if the devil was real. So him and his friends set off on a dangerous journey to Ismael tower where the devil was said to be.
They all thought it was a situation of life and death but then found out it was something even worst: Betrayal, secrets, death, lies and a war that could end the world called Earth was in the making but the one thing Emitt found in that tower that benefited him most was love.
Follow him on his journey with people who he thought was just a mere myth to unravel the lies, the secrets and to help him save the world he calls home.
P
You need 1 point to view each paid chapter.
Chapters
Date
Ch. 26—

p

Oct 16, 2021
Ch. 25—

p

Oct 16, 2021
Ch. 24—

p

Oct 16, 2021
Ch. 23—

p

Oct 16, 2021
Ch. 22—

p

Oct 16, 2021
Ch. 21—

p

Oct 16, 2021
Ch. 20—

p

Oct 16, 2021
Ch. 19—

p

Oct 16, 2021
Ch. 18—

p

Oct 16, 2021
Ch. 17_

p

Oct 16, 2021
Ch. 16—

p

Oct 16, 2021
Ch. 15—

p

Oct 16, 2021
Ch. 14—

p

Oct 16, 2021
Ch. 13—

p

Oct 16, 2021
Ch. 12—

p

Oct 16, 2021
Ch. 11—

p

Oct 16, 2021
Ch. 10—

p

Oct 16, 2021
Ch. 9—

p

Oct 16, 2021
Ch. 8_

p

Oct 16, 2021
Ch. 7—

p

Oct 16, 2021
Ch. 6—

p

Oct 16, 2021
Ch. 5—

p

Oct 16, 2021
Ch. 4—

p

Oct 16, 2021
Ch. 3—

p

Oct 16, 2021
Ch. 2—part 2

p

Oct 16, 2021
Ch. 1—

p

Oct 16, 2021