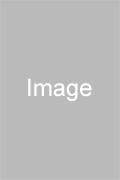 Like paper thrown in fire, Lexie Dillon's old life quickly burnt, leaving behind nothing but memorable ash.
After refusing a marriage proposal, she was kidnapped and brutally thrown in the hands of Zheme Algae, a naive CEO who took interest in her after seeing her just once...
From there on, her life started down a new path, one she never dreamt of taking and one she never thought she'd gain happiness from.
Zheme Algae's life had always been the same. He hid under his fathers rules and restrictions and aspired to follow his father's twisted path. So when his father outlined these steps, he had no other choice but to take them.
Step 1
•Seek and find her.
Step 2
•Beat her until she submits.
Step 3
•Take her even without her consent
Step 4
•Chain her in that house and forcibly make her your fiancé...
Step 5
•Buy two rings, invite a whole lot of guest, take her to a church and get a damn priest...
Step 6
•If she so much as whispers no, kill her when the crowd's no more, but make sure to warn her before.
. . .
A very dark romance, read at your own risk.
P
You need 1 point to view each paid chapter.