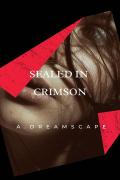 Sealed In Crimson
Last Post:
December 30, 2021
Sheltered in the streets, she's another nameless girl wondering in the city that mostly populated by monsters. She was nothing but a husk left by her past. Her identity forcefully buried six feet under.
An opportunity risen for a new life when an old man offered her his boss assistance. But in exchange she has to give it a chance in courting her. A peculiar exchange for such a high staked offer. And so, she decided to meet the boss first before accepting the deal.
She regretted even talking to the old man. When she met the monster she was supposed to avoid the most; the demon in her past. Now, finally caught by the creature from her past with no way out. She was left with two choices either to giving in to the demon's desire or fight.
P
You need 1 point to view each paid chapter.
Chapters
Date
Ch. 25Chapter XXV

p

Dec 30, 2021
Ch. 24Chapter XXIV

p

Dec 30, 2021
Ch. 23Chapter XXIII

p

Dec 30, 2021
Ch. 22Chapter XXII

p

Dec 30, 2021
Ch. 21Chapter XXI

p

Dec 30, 2021
Ch. 20Chapter XX

p

Dec 30, 2021
Ch. 19Chapter XIX

p

Dec 30, 2021
Ch. 18Chapter XVIII

p

Dec 30, 2021
Ch. 17Chapter XVII

p

Dec 30, 2021
Ch. 16Chapter XVI

p

Dec 30, 2021
Ch. 15Chapter XV

p

Dec 30, 2021
Ch. 14Chapter XIV

p

Dec 30, 2021
Ch. 13Chapter XIII

p

Dec 30, 2021
Ch. 12Chapter XII

p

Dec 30, 2021
Ch. 11Chapter XI

p

Dec 30, 2021
Ch. 10Chapter X

p

Dec 30, 2021
Ch. 9Chapter IX

p

Dec 30, 2021
Ch. 8Chapter VIII

p

Dec 30, 2021
Ch. 7Chapter VII

p

Dec 30, 2021
Ch. 6Chapter VI

p

Dec 30, 2021
Ch. 5Chapter V

p

Dec 30, 2021
Ch. 4Chapter IV

p

Dec 29, 2021
Ch. 3Chapter III

p

Dec 29, 2021
Ch. 2Chapter II

p

Dec 29, 2021
Ch. 1Chapter I

p

Dec 29, 2021