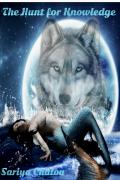 The Hunt for Knowledge
Last Post:
December 27, 2022
Katalea and her new mate set out to find the missing hidden prophecies. They soon discover four other supernatural strangers tasked with the same quest. All seek the prophecies for their own reasons, but they must come together as a team in order to succeed. From five absolutely different walks of life, these six must learn to trust each other. Will they reveal secrets about their past in order to protect their future? Will they be able to keep the prophecies from falling into the hands of the one who would like to see them all fail, and become extinct?
This story has it all, wealth and romance, travel and extravagance, and deep and dirty little secrets that could destroy them all.
P
You need 1 point to view each paid chapter.
Chapters
Date
Ch. 23Obnoxious Airheads

p

Dec 27, 2022
Ch. 22Anti-Gravity

p

Dec 27, 2022
Ch. 21Going Down

p

Dec 27, 2022
Ch. 20Seductive Gazes and Broken Moments

p

Dec 27, 2022
Ch. 19The Scent of the Wolf

p

Dec 27, 2022
Ch. 18Hovering above the Bed

p

Dec 27, 2022
Ch. 17Conjuring A Juicy T-Bone

p

Dec 27, 2022
Ch. 16Imprinted

p

Dec 21, 2022
Ch. 15How Is This Even Possible?

p

Dec 21, 2022
Ch. 14A Vampirie Tongue

p

Dec 21, 2022
Ch. 13One For All

p

Sep 29, 2022
Ch. 12Again and Again

p

Sep 14, 2022
Ch. 11Alone Time…Finally!

p

Sep 14, 2022
Ch. 10Visions

p

Sep 14, 2022
Ch. 9Dark Thoughts and Intentions

p

Sep 7, 2022
Ch. 8A Fist in the Face

p

Sep 1, 2022
Ch. 7Interrupted and Raided

p

Aug 31, 2022
Ch. 6Youthful Passion

p

Aug 31, 2022
Ch. 5A Gun to the Head

p

Aug 30, 2022
Ch. 4Missing

p

Aug 30, 2022
Ch. 3Werewolves and Vampires
Aug 29, 2022
Ch. 2Purple Pixies and Blue Sirens
Aug 29, 2022
Ch. 1And So It Begins
Aug 29, 2022