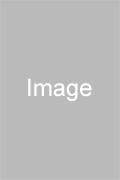 The Ghost And I ( Secrets of the thrones family)
Last Post:
November 29, 2022
Ghosts, witches and magic.
Aleroh,the sweet, Smart and nerdy girl who sees ghosts but tries to avoid them all throughout her life but got intrigued by a dropdead handsome Male Ghost who pursueded her to help him uncovered the mystery about his accident and takes revenge on all members of the thrones family. Raynold Rivera_Thrones comes from the most well known and wealthiest family in the state,He was involved in a gasly motor accident and became a ghost.
The thrones family are not just the decent, wealthy and clean family everyone thinks they are but what happens when the heir becomes a ghost!
Daughters of the thrones family doesn't change their surnames even when wedded that's their tradition and it's has been like that for ages.