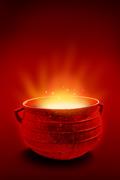 Shayla has lived a sheltered and privileged life as the daughter of as the Lord of the Stonelands in a region of the kingdom far away from its capital. When her father's land and home are taken over by a rival lord, she is snuck out of her home and her world is changed forever.
Her father calls upon one of his young sorcerers, Emonar, to protect Shayla on a journey to reach the capital across the ocean where Shayla can find shelter with the royal family.
As the journey becomes increasingly harrowing and it seems that her father's enemies are more determined to destroy him and his family than she before thought, Shayla finds herself becoming closer and closer to the impassive sorcerer who stands by her side.