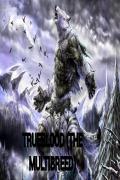 TRUEBLOOD (THE MULTIBREED)
Last Post:
March 23, 2022
Abel Park…A young,normal teenager settled in a quiet, seemingly abnormal town of Bartlesville.
Getting there,he comes upon a fate. One that would change his life.
One that wields the fate of every Supernatural in the world.
He realizes he is a
MULTIBREED
P
You need 1 point to view each paid chapter.
Chapters
Date
Ch. 25Enders Battle 3

p

Mar 23, 2022
Ch. 24Enders Battle 2

p

Mar 23, 2022
Ch. 23Enders Battle

p

Mar 23, 2022
Ch. 22All for one

p

Mar 23, 2022
Ch. 21A new threat

p

Mar 23, 2022
Ch. 20BLOOD IS THICKER THAN WATER

p

Mar 23, 2022
Ch. 19Confrontation

p

Mar 23, 2022
Ch. 18Welcome

p

Mar 23, 2022
Ch. 17LOVE HURTS

p

Mar 23, 2022
Ch. 16Rise Of The Chaos Wolves

p

Mar 23, 2022
Ch. 15A cure?

p

Mar 23, 2022
Ch. 14The Bleeding Tattoo

p

Mar 23, 2022
Ch. 13ANTICLIMACTIC?

p

Mar 23, 2022
Ch. 12Fall Of The Demon Wolf

p

Mar 23, 2022
Ch. 11Fall Of The Demon Wolf

p

Mar 23, 2022
Ch. 10Avoid The Demon Wolf
Mar 23, 2022
Ch. 9Welcome To The Pack
Mar 23, 2022
Ch. 8The Prophecy
Mar 23, 2022
Ch. 7Y'all Freaks
Mar 23, 2022
Ch. 6Let's Kill a Wendigo (III)
Mar 23, 2022
Ch. 5Let's Kill a Wendigo (II)
Mar 23, 2022
Ch. 4Let's Kill a Wendigo (I)
Mar 23, 2022
Ch. 3Transformation
Mar 23, 2022
Ch. 2What the hell are you
Mar 22, 2022
Ch. 1I'm a bad boy
Mar 22, 2022