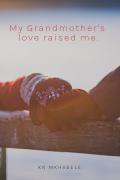 My Grandmother's love raised me
Last Post:
December 22, 2021
My Grandmother's love raised is a tale about a young girl who was raised by her poor grandmother from a young age. The young lady explains the story in a funny and entertaining way. She explains everything she went through with her Grandmother and little sister. She also speak of how she's thankful of the love her Grandmother gave her.
P
You need 1 point to view each paid chapter.
Chapters
Date
Ch. 17Chapter 17

p

Dec 22, 2021
Ch. 16Chapter 16

p

Dec 22, 2021
Ch. 15Chapter 15

p

Dec 22, 2021
Ch. 14Chapter 14

p

Dec 22, 2021
Ch. 13Chapter 13

p

Dec 22, 2021
Ch. 12Chapter 12

p

Dec 22, 2021
Ch. 11Chapter 11

p

Dec 22, 2021
Ch. 10Chapter 10

p

Dec 22, 2021
Ch. 9Chapter 9

p

Dec 22, 2021
Ch. 8Chapter 8

p

Dec 22, 2021
Ch. 7Chapter 7

p

Dec 22, 2021
Ch. 6Chapter 6

p

Dec 22, 2021
Ch. 5Chapter 5

p

Dec 22, 2021
Ch. 4Chapter 4

p

Dec 22, 2021
Ch. 3Chapter 3

p

Dec 22, 2021
Ch. 2Chapter 2

p

Dec 22, 2021
Ch. 1Chapter 1

p

Dec 22, 2021