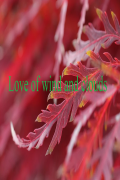 The story revolves around the turbulent love of the couple Vy Dinh and Thuy Nguyet. Their dreamlike wedding suddenly went up in smoke when she said goodbye and walked away. Because he chased her, he had a terrible accident that broke several ribs and disfigured his face.
Time passed, and the past thought was asleep, but fate pushed the lovers to meet again and start a new love.
Thuy Nguyet did not know that the person she loved was her former fiance. Then, when she found out the truth, she once again tried to run away from him because she thought he had approached her to take revenge on her old love.
Despite the overlapping mental and physical wounds, Vy Dinh's love for Thuy Nguyet never changed. He is determined to win the heart of the girl he loves.
"If the distance between the two of us is just the afternoon rain that fills the way, I would like to soak in the rain until the sky clears up so I can come to you."
Readers can contact me via email: Tuyetnydo90@gmail.com
P
You need 1 point to view each paid chapter.
Chapters
Date
Ch. 15The familiar street corner

p

May 16, 2022
Ch. 14Sweet Evening Meal

p

May 14, 2022
Ch. 13Future star

p

May 17, 2022
Ch. 12Finding Love Again

p

May 20, 2022
Ch. 11The flower blooms in the middle of winter

p

May 13, 2022
Ch. 10Sorry Meal

p

May 13, 2022
Ch. 9Thuy Nguyet was flirting with by the deputy general manager

p

May 13, 2022
Ch. 8Meet the second deputy general manager

p

May 13, 2022
Ch. 7A person with a heart must have a vision

p

May 16, 2022
Ch. 6The wall separating the lovers

p

May 13, 2022
Ch. 5Dinner on the beach
May 11, 2022
Ch. 4Heartbreaking Memories
May 11, 2022
Ch. 3Information about Ex-lovers
May 10, 2022
Ch. 2The Talented Deputy General Director
May 16, 2022
Ch. 1The day we meet again
May 11, 2022