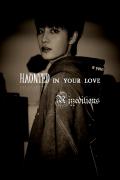 Lee Donghyuck, a man who believes in wisdom and freedom. A man who doesn't fear gods, angels or demons. The only fear of his is losing the love of his life, Lee Taeil.
But what happens when Donghyuck realizes that instead of fearing of losing his lover, he should be feared of having his lover by his side?
P
You need 1 point to view each paid chapter.
Chapters
Date
Ch. 19Eighteenth Hour

p

May 28, 2022
Ch. 18Seventeenth Hour

p

May 28, 2022
Ch. 17Sixteenth Hour

p

May 28, 2022
Ch. 16Fifteenth Hour

p

May 28, 2022
Ch. 15Fourteenth Hour

p

May 28, 2022
Ch. 14Thirteenth Hour

p

Apr 29, 2022
Ch. 13Twelfth Hour

p

Apr 29, 2022
Ch. 12Eleventh Hour

p

Apr 29, 2022
Ch. 11Tenth Hour

p

Apr 29, 2022
Ch. 10Ninth Hour

p

Apr 29, 2022
Ch. 9Eighth Hour

p

Apr 29, 2022
Ch. 8Seventh Hour

p

Apr 29, 2022
Ch. 7Sixth Hour

p

Apr 29, 2022
Ch. 6Fifth Hour

p

Apr 29, 2022
Ch. 5Fourth Hour
Apr 29, 2022
Ch. 4Third Hour
Apr 29, 2022
Ch. 3Second Hour
Apr 28, 2022
Ch. 2First Hour
Apr 29, 2022
Ch. 1Prologue
Apr 29, 2022