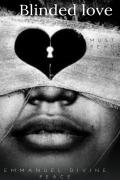 Blinded Love
Last Post:
January 11, 2022
Several years ago a woman named Veronica who is a family of wealthy parents named Mr. and Mrs. Bigger and the only daughter, got impregnated by the devil's son who happens to be the head of the armed robbers who came robbing in the neighborhood.
She lived in a city called Ira. Her parents saw her as a misfortune and a disgrace to the family, but her best friend Sarah knew it wasn't her fault. She was only unfortunate about being in the wrong place at the wrong time during the armed robbery incident.
She was being driven and cast out of her home because of her condition. Her parents failed to understand her. To them, it was an abomination and, according to African tradition, she must be disowned.
Veronica's predecessors had practiced the tradition right from the ancient days that says; "if one gets pregnant out of wedlock should be cast out of the family in other not to cause red stain among them." And it has been so for generations, her father Mr. Bigger practices this tradition and ensures he keeps his predecessor's will moving.
Veronica happen to be a victim in that line of tradition and was being cast out. She lived with her best friend until she gave birth; a set. She bore a set of twins, a boy, and a girl. She named them 'Michael' and 'Mitchell.' Veronica couldn't take care of them both, even at the fact that she came from a rich home.
Her parents deprive her of all her assets the moment she was being disowned. She came up with the idea of giving out the girl Mitchell over to her best friend, Sarah. Sarah is in a three years marriage with no kids.
Sarah was pleased and opportune to take Mitchell as her very own. She promised Veronica that she would be very good to her daughter, just like every other mother would, and truly she kept to her words. They trusted each other from childhood.
Veronica had no other option than to leave Mitchell and take the boy Micheal along with her to start a new life in a place called 'Zara.' Michael had finished school years later and got a job in a popular hospital as a Doctor where his twin sister happens to work as a Doctor too. They were both surgeons.
Michael and Mitchell never knew their identity, both moms never leaked out their realities to them. Michael ends up discovering the truth after crossing paths with Mr. Raymond in the hospital where he works.
Mr. Raymond was the devil's son who raped Veronica twenty years ago and is the biological father of both Michael and Mitchell. For twenty years he was in prison as a result of the crimes he had committed in the past.
After his release, he had nowhere to go and was frustrated. He was involved in an accident caused by him and later ended up in 'Global Private Hospital' where his biological children were. He pleaded with Mitchell to assist him in searching for Veronica after he had let out his past still unknown to them that they were related.
Mitchell is the leading character in the story, she is puzzled and unveiled the long secret that has been hidden from him for years.
Before Mitchell and Michael found out the truth about their true identity, they had fallen deeply in love with each other.
Mr. Raymond begged for forgiveness from Veronica and his children for a wicked act of the past, he was forgiven.
The incest relationship between Mitchell and Michael had to be broken, they ended their relationship with broken hearts and moved on in search of someone else.
Michael found another woman named Beauty who happens to be the ex-wife of the man named Sammy that Mitchell later fell in love with.
Sammy and beauty had been together for five years, a clash broke out between them because of trust issues.
Beauty thought Sammy was cheating as a result of a false rumor that she heard from friends. She requested a breakup though they weren't married yet but later got separated with broken hearts.
Michael and beauty found love back and got along very well with each other.
Sammy and Mitchell fell in love too, Sammy had the rest of his mind with Mitchell.
The broken relationships resulted in them finding their way to their real heart, they all lived happily ever after.
P
You need 1 point to view each paid chapter.