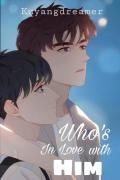 Everyone can fall in love.
It is not sought because it comes spontaneously.
It is fun to fall in love and be loved.
But are you ready? If you find this love in the same sex
Will you be open to what can happen at the moment or will you just whisper your feelings in the air?
"Will I remain the flesh of your heart?"
"Am I still the one you love?"
"Are you... in love with him?"
P
You need 1 point to view each paid chapter.