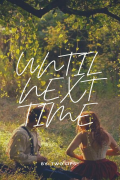 Until Next Time
Last Post:
December 3, 2021
Jane Lopez is a twenty-two-year-old woman who is determined about finding work, especially because she and her family have a mortgage to pay.
Until Roy, a friend of hers found her a job.
But she had no idea that the man she would be serving is a multi-billionaire who lives in a modern castle. Three months ago, the man was involved in an accident that rendered him temporarily unable to walk. Because many people have abandoned their employment as a result of the man's terrible behavior, she finds this position tough. She will put up with a fair bit of misery to acquire his trust. Will she be able to handle this attractive beast named Hendrick Robertson?
P
You need 3 points to view each paid chapter.