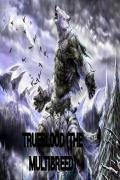 TRUEBLOOD (THE MULTIBREED)
Last Post:
March 31, 2022
Abel Park…A young,normal teenager settled in a quiet, seemingly abnormal town of Bartlesville.
Getting there,he comes upon a fate. One that would change his life.
One that wields the fate of every Supernatural in the world.
He realizes he is a
MULTIBREED
P
You need 2 points to view each paid chapter.
Chapters
Date
Ch. 22All For One

p

Mar 31, 2022
Ch. 21A new threat

p

Mar 31, 2022
Ch. 20BLOOD IS THICKER THAN WATER

p

Mar 31, 2022
Ch. 19Confrontation

p

Mar 31, 2022
Ch. 18Welcome

p

Mar 31, 2022
Ch. 17Love hurts

p

Mar 31, 2022
Ch. 16Rise of the Chaos Wolves

p

Mar 31, 2022
Ch. 15A CURE?

p

Mar 31, 2022
Ch. 14THE BLEEDING TATTOO

p

Mar 31, 2022
Ch. 13ANTICLIMACTIC?

p

Mar 31, 2022
Ch. 12FALL OF THE DEMON WOLF

p

Mar 31, 2022
Ch. 11RISE OF THE DEMON WOLF

p

Mar 31, 2022
Ch. 10Avoid The Demon Wolf

p

Mar 31, 2022
Ch. 9Welcome To The Pack

p

Mar 31, 2022
Ch. 8The Prophecy

p

Mar 31, 2022
Ch. 7Y'all Freaks

p

Mar 31, 2022
Ch. 6Let's Kill a Wendigo (III)
Mar 31, 2022
Ch. 5Let's Kill a Wendigo (II)
Mar 31, 2022
Ch. 4Let's Kill a Wendigo (I)
Mar 31, 2022
Ch. 3Transformation
Mar 31, 2022
Ch. 2What the hell are you
Mar 31, 2022
Ch. 1I'm a bad boy
Mar 31, 2022