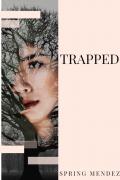 Trapped
Last Post:
September 4, 2022
I came back to the Philippines with an epic plan and that was to ruin Alaric, my twin brother. That's why a few days before Alaric's wedding, I kidnapped Gianna, his beloved bride-to-be and brought her to my private island. But every day that I was with her, I found myself falling in my own trap that I almost lost sight of my revenge plan.
I fell in love with Gianna along the way. In this new battle between me and my brother, can I still guarantee my victory?
P
You need 1 point to view each paid chapter.
Chapters
Date
Ch. 39Chapter 39
Sep 4, 2022
Ch. 38Chapter 38
Sep 4, 2022
Ch. 37Chapter 37
Sep 4, 2022
Ch. 36Chapter 36

p

Sep 4, 2022
Ch. 35Chapter 35

p

Sep 4, 2022
Ch. 34Chapter 34

p

Sep 4, 2022
Ch. 33Chapter 33

p

Aug 3, 2022
Ch. 32Chapter 32

p

Aug 3, 2022
Ch. 31Chapter 31

p

Aug 3, 2022
Ch. 30Chapter 30

p

Aug 3, 2022
Ch. 29Chapter 29

p

Aug 3, 2022
Ch. 28Chapter 28
Aug 3, 2022
Ch. 27Chapter 27

p

Aug 3, 2022
Ch. 26Chapter 26

p

Aug 3, 2022
Ch. 25Chapter 25

p

Aug 3, 2022
Ch. 24Chapter 24

p

Aug 3, 2022
Ch. 23Chapter 23

p

Aug 3, 2022
Ch. 22Chapter 22

p

Aug 3, 2022
Ch. 21Chapter 21

p

Aug 3, 2022
Ch. 20Chapter 20

p

Aug 3, 2022
Ch. 19Chapter 19

p

Aug 3, 2022
Ch. 18Chapter 18

p

Aug 3, 2022
Ch. 17Chapter 17

p

Aug 2, 2022
Ch. 16Chapter 16

p

Aug 2, 2022
Ch. 15Chapter 15

p

Aug 2, 2022
Ch. 14Chapter 14

p

Aug 2, 2022
Ch. 13Chapter 13

p

Aug 2, 2022
Ch. 12Chapter 12

p

Aug 2, 2022
Ch. 11Chapter 11

p

Aug 2, 2022
Ch. 10Chapter 10

p

Aug 2, 2022
Ch. 9Chapter 9
Aug 2, 2022
Ch. 8Chapter 8
Jul 7, 2022
Ch. 7Chapter 7
Jul 7, 2022
Ch. 6Chapter 6
Jul 7, 2022
Ch. 5Chapter 5
Jul 7, 2022
Ch. 4Chapter 4
Jul 7, 2022
Ch. 3Chapter 3
Jul 7, 2022
Ch. 2Chapter 2
Jul 7, 2022
Ch. 1Chapter 1
Jul 7, 2022