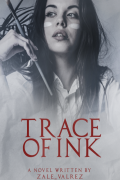 Would you love something that is broken or admire something that had fell into pieces?
Would you hold it close to your heart and accept it, even if it means you'll get cuts?
She was broken yet bravely collected herself together. She started a new life and decided to forget everything in the past by creating a fabricated image of herself. Would you dare look beyond the facade she made to get to know her more?"
But getting closer means hurting her; digging for more from her past would destroy her.
Would you gamble all the chance of helping her fix everything up, even though you'd break her more and make her feel worse?
Or would you only admire her from afar and maintain your distance, to keep everything in place that she had built.
Would you fight for her even if it means fighting against her?
| Chapters | Date |
| --- | --- |
| Ch. 21The Bully | Jun 2, 2022 |
| Ch. 20My Nanny | Jun 2, 2022 |
| Ch. 19Somewhat a Deep Talks | Jun 2, 2022 |
| Ch. 18Taking Care of Her | Jun 2, 2022 |
| Ch. 17Fever | Jun 2, 2022 |
| Ch. 16Raindrops | Jun 2, 2022 |
| Ch. 15Nicknames | Jun 2, 2022 |
| Ch. 14Cheese Burger | Jun 2, 2022 |
| Ch. 13I Don't Like Her | Jun 2, 2022 |
| Ch. 12False Alarm | Jun 2, 2022 |
| Ch. 11Meeting His Grandparents | Jun 2, 2022 |
| Ch. 10Got Into Trouble | Jun 2, 2022 |
| Ch. 9An Issue | Jun 2, 2022 |
| Ch. 8Motor Ride | Jun 2, 2022 |
| Ch. 7Solved Puzzle | Jun 2, 2022 |
| Ch. 6Good Cook | Jun 2, 2022 |
| Ch. 5Perfect Crime Gone Wrong | Jun 2, 2022 |
| Ch. 4Uninvited Guest | Jun 2, 2022 |
| Ch. 3Phone Call | Jun 2, 2022 |
| Ch. 2Drowning in Loneliness | Jun 2, 2022 |
| Ch. 1Prologue | Jun 2, 2022 |