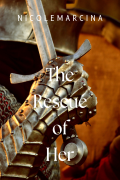 The Rescue of Her
Last Post:
August 31, 2022
Finally, he was on Eastern Sun. He could finally start the rescue mission. He can finally bring Laura back.
Of course, if it were that easy.
Robert is about to come face to face with Benjamin, the Prince of Eastern Sun.
A bestfriend who became a brother to him.
His most trusted ally who became his worst enemy.
Will he be able to take Laura back? Will he survive as well?
P
You need 1 point to view each paid chapter.
Chapters
Date
Ch. 14Thirteen

p

Aug 31, 2022
Ch. 13Twelve

p

Aug 31, 2022
Ch. 12Eleven

p

Aug 31, 2022
Ch. 11Ten

p

Aug 31, 2022
Ch. 10Nine

p

Aug 31, 2022
Ch. 9Eight

p

Aug 31, 2022
Ch. 8Seven

p

Aug 31, 2022
Ch. 7Six

p

Aug 31, 2022
Ch. 6Five

p

Aug 1, 2022
Ch. 5Four

p

Jul 29, 2022
Ch. 4Three
Jul 29, 2022
Ch. 3Two
Jul 29, 2022
Ch. 2One
Jul 29, 2022
Ch. 1Prologue
Jul 29, 2022