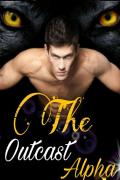 The Outcast Alpha
Last Post:
December 21, 2021
For one thousand years, a handsome young man named Raymond lived in the mountains far, far away. He was a solitary figure. He was abandoned by his parents, and grew up with his uncle Derek. He was a white wolf who lived far away from humans and was completely unknown to them. Interactions with humans result in torture or death. On that fateful day, he saw a beauitful girl in the forest, named Selina who was nineteen years old, and fell in love with her; he was also surprised that the punishment did not get to her or him.
He was in love with her and planned to marry her, but he decided to keep his secret from her because he was afraid he would scare her if she found out. Raymond went against his uncle Derek's warning and got married to Selina. One day, the unthinkable occurred...
Please, don't forget to leave a like and a comment, it will be my motivation in continuing this story. I will sincerely appreciate it, if you do that.
Thank you!
All credit goes to the owner, of this cover photo.
P
You need 2 points to view each paid chapter.
Chapters
Date
Ch. 15THE BETRAYAL

p

Dec 21, 2021
Ch. 14YOU ARE NOT RELATED

p

Dec 21, 2021
Ch. 13WHO ARE THESE PEOPLE

p

Dec 21, 2021
Ch. 12EARTHQUAKE

p

Dec 21, 2021
Ch. 11WHAT THE FUCK JUST HAPPENED

p

Dec 21, 2021
Ch. 10I STILL DON'T KNOW, WHO I AM

p

Dec 14, 2021
Ch. 9WHO AM I(PART TWO)

p

Dec 8, 2021
Ch. 8AT LOST ON WHAT TO DO

p

Dec 8, 2021
Ch. 7WHO AM I

p

Dec 8, 2021
Ch. 6NIGHTMARES

p

Dec 8, 2021
Ch. 5EIGHTEEN YEARS LATER

p

Dec 5, 2021
Ch. 4FALLING IN LOVE

p

Dec 5, 2021
Ch. 3DEEP IN THE MOUNTAINS(PART THREE)

p

Dec 4, 2021
Ch. 2DEEP IN THE MOUNTAINS(PART TWO)

p

Dec 3, 2021
Ch. 1DEEP IN THE MOUNTAINS

p

Dec 3, 2021