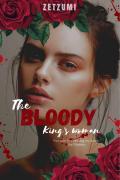 Can a blood-sucking, villainous monster love a human?
Angel had never expected to meet a man like him. He was evil in the same way that he was loved more than anyone else, and she wished she hadn't met him. She, on the other hand, was terrified on the inside. He has truly loved her for centuries, but he has only locked her in a cage like a bird. She was his prisoner. The man who called her by the name Sanya claims that she belongs to the Vampire king.
"Now listen, little miss. You are mine. You exist for me! I'm not going to let you escape from me. I have waited far too long for you, and now that I have you, I'm not going to let you disappear from my sight once again, "he growled as Angel's tears fell.
And then another beast appears to save her, willing to go to any length to make her happy. He'll go to any length for his angel.
Who would be her king among these two beasts? Will she fall in love with one of them? Or is she just going to escape and hide for her entire life?
P
You need 1 point to view each paid chapter.