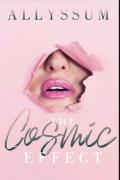 The Cosmic Effect
Last Post:
December 31, 2020
Tatum James receives junk emails from an anonymous contact writing short poems to her, as expected she falls head over heels in love with the words written and the writer behind them. The thing is, she can't reply to the emails for some technical error reasons
So with her passport and a destination, she sets out in an adventure of a lifetime and travels half way across the world with her best friend Myles Steven who is thinking more rationally about this but still packs his bags and travels half way across the world to find her best friend the man of her dreams...or rather emails
In a journey to find love, is it possible to look for some thing that's already there? Let's find out
P
You need 1 point to view each paid chapter.