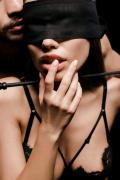 She's my Sex Slave
Last Post:
January 14, 2022
After loosing her parents at a young age, Jane is forced to cater for the family.
Soon, she lost her job and she starts searching for a new job desperately all to no available.
Suddenly, she finds a new juicy job.
But..
She must be a whore to the famous Sex maniac billionaire, Jaden.
Find out how a Virgin Jane is forced to meet up with the demands of a wild Jaden.
P
You need 20 points to view each paid chapter.