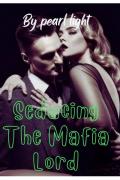 She shuddered and moaned non-stop as his finger hit and caressed her sensitive spot. The feeling had caused her to whimper.
He pulled off his pant while her eyes bulged out, "You've got a big rod down there, are you confident that it'll fit in?" She questioned.
Angelina Trump, a 22 year-old seductress and a stripper relocates to New York on a deadly assignment to lure out a target. She has an irresistible figure but the charm is broken by a lonely gym instructor, a repented mafia Lord with a new identity who'd never pay any attention to her charms.
What happens when she tries to seduce him? Will he fall for her tricks? And eventually, she did get the chance to be closer to him, when mystery of his past unveils will she stand by him or let go of her feelings?
P
You need 2 points to view each paid chapter.