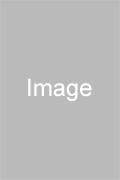 A girl with a frightened face stands up in the school grounds and her eyes are searching for someone who has a similar face. but unfortunately didn't find anyone.her face was like she will cry soon.suddenly a teacher came and call her name.along with a group of students teacher walk to new classroom.unless her usual place in the front bench she walk to the last raw and sit in the first of last raw. It was me.
From a mixed school to a girls school, it was hard to go school alone for me. All the scenes around me were different. My concepts about the new school were totally changed. I was from a school that is a long distance from here. All students are looking at me as a stranger.
Newcomers are more in the classroom and I get two more friends. But my eyes are roaming around a girl with a fair complexion and round face. Something is special in her eyes. The fair girl is selected as the class leader and a friend told me that she is the class topper. As the days went by I got more friends and I am more familiar with the new school. But the girl who was the class leader still exists as a stranger to me. All the students outside of my class also knew her because she was one of the most popular students of the school.
One day a new teacher came to the class and he conducted a quiz program for us. With my previous experience by participating in various quiz programs our team wins the quiz. I think that was the day she noticed me first. She came to me and talked to me. Day by day our friendship became stronger and stronger and she became my best friend.
The friendship exists till now.
I don't know how we became friends.you were the last person in my class that talked to me. I always wonder if a girl who never looked at me became my best friend. I believe it is God's blessing that I got you as my best friend.
Did you know a lot of memories for us in that school? Our classroom, our bench. Our trips. That was amazing. Everywhere we were together. Everyone was asking us why the girls are always together.
Our school tour, the most memorable days of our school life. The trip made our relationship unbreakable. The teacher and the other two friends of ours made the trip amazing.
When we were in different classes I was waiting for the lunch break. That was our favorite time. We even discussed little things with each other. A smile is on my lips when I remember those days.
Oh my dear friend, when someone asks me who is your best friend the first face that comes into my mind is yours. You give me a new definition of friendship. Without seeing for months , no phone calls , no chatting you still filled in my heart as my best buddy. The days we were together were the most memorable days of my life.
I still remember the day that we first talked. I didn't know how we became friends. No best friends. Do you know one thing? You are one of the few people in my life that I never feel negative thoughts. All the people around us told us that we could not be besties because a healthy competition exists between us about academics. But we proved that it couldn't work.
When we were in plus two classes the teachers separated us by making us in different classes. It is hard to face that situation easily. But time proved that distance couldn't erase friendship. For higher studies we choose different courses, different colleges and so. There were months we didn't speak. But there were no days that I forgot you.
We got many friends from new colleges and some became besties. But the place for you in my heart remains the same.
Our bestie, I don't know how to tell about her. She is the one and only person who entered into our life and made the friend circle complete. No one before and after her made a relation with us. I think she is the person who made the friendship stronger and stronger. Do you remember she speaks continuously and we never get bored. She has the power of making all people listen to her .
The time goes we three get married, have kids , engaged with family but our friendship remains the same. All the things around us changed but the one thing that unchanged is our friendship. Our friendship and moments related to those were the first thing that came to mind when we thought about school days.
Now we are in different places, oh different countries busy with our own jobs, family. I don't know when we will meet again. I am eagerly waiting for that day. I know it takes time. Long time. Sometimes the meeting with the three of us may never happen. But I am still waiting for that day. The day she speaks continuously and we will be the listeners. We will speak more about our old memories. Sure that will be the main topic. Oh my dear besties, I am waiting here for you.
What comes to your mind when you think about me? Is it the same as mine? I don't know but I am sure you remember the same things as that of mine. I Know you are busy with your job , your daughter and family. But you will also be waiting for a meet up.
I pray that will happen soon. We three will be together again. How beautiful that moment will be. That day with our kids will be marvelous. Let's organize a trip for that day. Let's go to our school?. We would sit under the tree in the ground. Lots of things to do . I will be waiting to talk to you. Please come fast. Can you imagine that day? Oh god, make it fast.