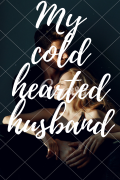 My cold hearted husband
Last Post:
November 17, 2021
He married her on the gun point . They both hate each other . Sarah Jawed and Arham Khan two people who belong to different world ,who are poles apart. He is cold-hearted ,ruthless and conservative man while she is headstrong ,helpful and bold girl . What happened when he married her forcefully to take his revenge? Will Sarah able to adjust herself in conservative family ? Will love blossom between them ?
P
You need 2 points to view each paid chapter.
Chapters
Date
Ch. 30Chapter 30

p

Nov 17, 2021
Ch. 29Chapter 29

p

Nov 17, 2021
Ch. 28Chapter 28

p

Nov 17, 2021
Ch. 27Chapter 27

p

Nov 17, 2021
Ch. 26Chapter 26

p

Nov 17, 2021
Ch. 25Chapter 25

p

Nov 17, 2021
Ch. 24Chapter 24

p

Nov 17, 2021
Ch. 23Chapter 23

p

Nov 17, 2021
Ch. 22Chapter 22

p

Nov 17, 2021
Ch. 21Chapter 21

p

Nov 17, 2021
Ch. 20Chapter 20

p

Nov 17, 2021
Ch. 19Chapter 19

p

Nov 17, 2021
Ch. 18Chapter 18

p

Nov 17, 2021
Ch. 17Chapter 17

p

Nov 17, 2021
Ch. 16Chapter 16

p

Nov 17, 2021
Ch. 15Chapter 15

p

Nov 17, 2021
Ch. 14Chapter 14

p

Nov 17, 2021
Ch. 13Chapter 13

p

Nov 17, 2021
Ch. 12Chapter 12

p

Nov 17, 2021
Ch. 11Chapter 11

p

Nov 17, 2021
Ch. 10Chapter 10

p

Nov 17, 2021
Ch. 9Chapter 9

p

Nov 17, 2021
Ch. 8Chapter 8

p

Nov 17, 2021
Ch. 7Chapter 7

p

Nov 17, 2021
Ch. 6Chapter 6

p

Nov 17, 2021
Ch. 5Chapter 5

p

Nov 17, 2021
Ch. 4Chapter 4

p

Nov 17, 2021
Ch. 3Chapter 3

p

Nov 17, 2021
Ch. 2Chapter 2
Nov 17, 2021
Ch. 1Chapter 1
Nov 17, 2021