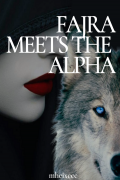 Fajra Meets the Alpha
Last Post:
September 30, 2022
The strong and feisty Fajra rules her life on Earth. But it is not the life she thought that was meant for her, because her fate is not in the world she's living in. Growing up, every midnight of her birthday, she hears a knock on her door, and she checks it every time, only to see nothing. However, on her eighteenth birthday, when she opened the door, an Alpha appeared in front of her, telling her that she was a lost princess and she was meant to rule the nation of Amare, the heart of the cursed Kingdom of Zunumbra.
Watch as secrets slowly unfold and how fate will pave their way. Who is the Alpha? Who is Fajra? And what is the reason for their encounter?
P
You need 1 point to view each paid chapter.