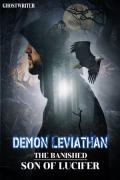 DEMON LEVIATHAN (THE BANISHED SON OF LUCIFER)
Last Post:
August 27, 2021
In Ancient times, killing and sin were prohibited both in the kingdom of the supreme being and on the earth.
Angels roamed the face of the waters freely all free of sin and so pure.
After so many years of peace and tranquility, an angel broke the law out of envy and destroyed an angel which led to his banishment.
The angel he destroyed survived and was among the league that sent him away.
He was sent to earth where he stayed for a long time alone but then he was wise and he made a few of his brothers above fall and join him.
He destroyed, killed, and did so many evil things he was known for but still, he felt lonely.
He created a league of witches, wizards, vampires, werewolves, etc but still felt lonely.
Roaming through the earth once more as he always did he caught a glimpse of a gorgeous hot damsel and against her wish slept with her and made her his.
At the birth of his son, his wife died which made him banish his son from his presence at a very tender age and drop him in an orphanage home.
The boy knew who he was and in the orphanage carried out so many evil acts for his father even without being told to.
His name is Demon Leviathan.
Half-human, half-demon.
Fury is his second name.
He is a man of horror and terror.
What is his mission?
Will the orphanage get to know who he is?
Is there a lady meant for him?
Will he get to meet his demon father?
Will he fight against his father or join him to fight against humans.
P
You need 10 points to view each paid chapter.