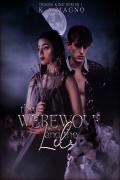 Demon King: The Werewolf And The Lily
Last Post:
January 15, 2022
Amanda has been living happily in the village for years. Her ancestor, a Mage that helped the Hero in subjugating the Demon King about 500 years ago, made sure that the village becomes rich and abundant. Along with her friends – Irene, Jessica, and Grace – they promised to spend the next harvest festival together as they did this year. Until Jessica suddenly left with her lover. Amanda found it mysterious.
After a year, Amanda was introduced to a noble during the Harvest Festival. It was supposed to be a routine marriage interview until she woke up in a place that she did not recognize. In the mountain beyond the thick forest that surrounds the village, a large castle looms with darkness. Will Amanda find the truth about her situation, or will she find love instead?
P
You need 3 points to view each paid chapter.
Chapters
Date
Ch. 11The Stewards Concern

p

Jan 15, 2022
Ch. 10The Demon King's New Steward

p

Jan 12, 2022
Ch. 9The Demon King's Plot

p

Jan 12, 2022
Ch. 8The First Encounter

p

Jan 12, 2022
Ch. 7Meeting The Demon King

p

Jan 12, 2022
Ch. 6Dreadful Encounter
Jan 12, 2022
Ch. 5The Demon's Castle
Jan 12, 2022
Ch. 4Waking up in Darkness
Jan 12, 2022
Ch. 3Harvest Festival
Jan 12, 2022
Ch. 2Village Lily
Jan 12, 2022
Ch. 1Prologue
Jan 12, 2022