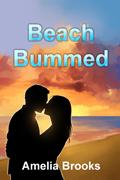 Tenley Walker's world is shattered. When she catches her boyfriend cheating on her, Tenley heads to a tropical resort in Mexico to try and mend her broken heart. However, fate has something else in mind for Tenley in the form of Jack Kelly, who is at the resort for a medical conference.
Although Tenley originally resists the gorgeous doctor's attention, Jack doesn't give up and sparks really fly. They spend the week in a whirlwind romance. Tenley is thrilled with the vacation fling and expects them to part ways at the end of the week, heading back to opposite sides of the country. However, Jack has something else in mind. Both of them may be in for a shock when fate plays yet another hand.
P
You need 1 point to view each paid chapter.