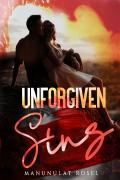 Love that no one can't break. A love that continues the history itself. A love that she can't forget. The more you hate, the more you want. Cinyla will fall in love with a man that he really doesn't know. She will allow the man who is also part of their past. What to choose? The power of love or the dictates of the other to stop the wrong from being done? Many struggles will rise, the truth will come; and the past will return and repeat in the present.
Until where?
Until when?
Is it still right?
"Stay with me, Cinyla. I will give you everything even if I die. I can't lose you... Not only that, but I have already fallen in love with you."
P
You need 4 points to view each paid chapter.
Chapters
Date
Ch. 21Chapters 21: Unknown Messages

p

Jun 23, 2022
Ch. 20Chapter 20: In One Blood

p

Jun 7, 2022
Ch. 19Chapter 19: I am here for You

p

Jun 7, 2022
Ch. 18Chapter 18:The Power of Truth

p

Jun 7, 2022
Ch. 1717- Overflowing Emotions

p

Jun 4, 2022
Ch. 1616- The Past Encounter

p

Jun 4, 2022
Ch. 1515- Courthship Time

p

Jun 3, 2022
Ch. 1414- My New Office

p

Jun 3, 2022
Ch. 1313- Tea Truth

p

Jun 3, 2022
Ch. 1212- Will you be my Girl?

p

Jun 3, 2022
Ch. 1111- Memories

p

Jun 3, 2022
Ch. 1010- Unexpected bonding with Him

p

Jun 3, 2022
Ch. 99- Together with You

p

Jun 3, 2022
Ch. 88- Comeback

p

Jun 3, 2022
Ch. 77- Shadow

p

Jun 3, 2022
Ch. 66- Mysterious Gift

p

Jun 3, 2022
Ch. 5 5- Stress Day

p

Jun 3, 2022
Ch. 4 4- You

p

Jun 3, 2022
Ch. 32- Sudden Problem
Jun 3, 2022
Ch. 21- New Guest
Jun 3, 2022
Ch. 1Prologue
Jun 3, 2022