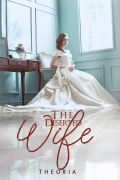 The Deserted Wife
Last Post:
August 30, 2021
After marrying the superstar Shane Vargas, Audrey Fuentes thought her love life would be colorful like those in fairy tales- ending in a grand and lovely wedding, and they would live happily ever after. But it wasn't the case, Audrey's life became harder. Her married life just started, and she had to face more hardships. Meanwhile, when she became the official "Mrs. Shane Vargas", her title as his 'wife' turned out to be nothing in his eyes. Surely, she could manage it on her own but what about having a baby?
Her dream wedding once crumbled when she had to march down the aisle with no one waiting for her at the end. And for the second time, she was left alone. Mrs. Audrey F. Vargas is Shane Vargas' deserted wife.
P
You need 1 point to view each paid chapter.