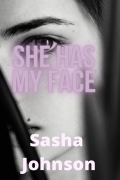 It's been eight months since Leah disappeared from her small town in Hollow Cove.  The town's people assume she's dead somewhere. 
Lindsey moves to Hollow Cove when her parents decide to open a restaurant there. The small town is sleepy and just what she needs when her life's been shaken by a truth her Mother kept to herself. 
Unfortunately,  peace is anything but what Lindsey gets.  The town's people think Lindsey has a strong resemblance to missing Leah.  Even Leah's best friend believes Lindsey is Leah. 
Lindsey can't go anywhere without people thinking she's Leah soon she starts seeing Leah, the girl who has her face.
Lindsey believes she's seen Leah or her ghost. The more Leah appears in mysterious places, the more Lindsey feels Leah might be alive.
P
You need 1 point to view each paid chapter.
Chapters
Date
Ch. 37Epilogue

p

Jun 11, 2022
Ch. 36Foils and spoils

p

Jun 11, 2022
Ch. 35On the run

p

Jun 11, 2022
Ch. 34Vanished again

p

Jun 11, 2022
Ch. 33Waiting for Lindsey

p

Jun 11, 2022
Ch. 32No fun parking lots

p

Jun 10, 2022
Ch. 31Plan

p

Jun 10, 2022
Ch. 30Home and moments

p

Jun 8, 2022
Ch. 29Divided Sisters

p

May 18, 2022
Ch. 28Running

p

May 17, 2022
Ch. 27Plans

p

May 8, 2022
Ch. 26It takes three

p

May 8, 2022
Ch. 25Reunited Sisters

p

May 8, 2022
Ch. 24Missing Again

p

May 8, 2022
Ch. 23Home again

p

Mar 23, 2022
Ch. 22Reunion

p

Mar 23, 2022
Ch. 21Leah's Life

p

Mar 17, 2022
Ch. 20Perfect Stranger

p

Mar 17, 2022
Ch. 19Promise Me

p

Feb 24, 2022
Ch. 18Faces & Fires

p

Feb 24, 2022
Ch. 17Out of the woods

p

Feb 24, 2022
Ch. 16In The Woods

p

Jan 26, 2022
Ch. 15Airing Out

p

Jan 17, 2022
Ch. 14Mom

p

Jan 17, 2022
Ch. 13The Station

p

Jan 11, 2022
Ch. 12Familiar Faces

p

Jan 11, 2022
Ch. 11Leah

p

Jan 11, 2022
Ch. 10Blood & Questions

p

Dec 30, 2021
Ch. 9Hollow Cove Woods

p

Dec 30, 2021
Ch. 8What Happens At Night
May 21, 2022
Ch. 7Chills
May 21, 2022
Ch. 6The Boy Next Door
May 21, 2022
Ch. 5Set Me Apart
May 21, 2022
Ch. 4Jordan
May 21, 2022
Ch. 3She Has My Face
Dec 30, 2021
Ch. 2Hollow Cove
Dec 30, 2021
Ch. 1Prologue
Dec 30, 2021