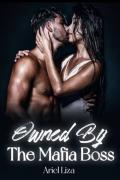 Owned by the Mafia Boss
Last Post:
November 30, 2022
Alessia Franco, 21 years old Junior Journalist, has been kidnapped by The most dangerous mafia of Palermo because she is in the Palermo territory, that area is very strict and prohibits foreigners from entering the area apart from the Palermo mafia.
Alessia became a prisoner of the Palermo Mafia because she was forced to look for controversial news as news headlines by her boss, if she didn't do it, she will get fired from her job and if she did a great reward are awaiting, she is afraid if she rejected that risky task because her family depends on her, she is coming from a poor family, lamentably she ended failed so miserably about this difficult task because Mafia's Palermo is caught her and know about her existence, so they send her into their boss Riccardo Palermo the most handsome, the cruelest mafia who thirsts for power, he loves to torture his enemy and the rebels who betrayed him.
But when Riccardo saw Alessia, his cold cruel heart instantly melted, and he felt he fell in love with her, he forced Alessia to sign their marriage contract and have a baby together with him, as he would release her as a prisoner and give her a lot of money for her dad who is in critical condition and needs surgery, Alessia can't refuse all of this until finally, she is pregnant's the most dangerous mafia boss's baby.
P
You need 2 points to view each paid chapter.
Chapters
Date
Ch. 46The most sweetest person

p

Nov 30, 2022
Ch. 45He won't be in pain

p

Nov 30, 2022
Ch. 44My greatest rival

p

Nov 30, 2022
Ch. 43Rebel prisoners

p

Nov 30, 2022
Ch. 42Make it possible

p

Nov 30, 2022
Ch. 41Be set free

p

Nov 30, 2022
Ch. 40Focus on duty

p

Nov 30, 2022
Ch. 39Believe in me

p

Nov 30, 2022
Ch. 38Unfortunately

p

Nov 30, 2022
Ch. 37We're finally home!

p

Nov 30, 2022
Ch. 36Forever part of me

p

Nov 30, 2022
Ch. 35Take care of you

p

Nov 30, 2022
Ch. 34I hope you okay

p

Nov 30, 2022
Ch. 33Stay here

p

Nov 30, 2022
Ch. 32Would you like some company?

p

Nov 30, 2022
Ch. 31Come with me!

p

Nov 30, 2022
Ch. 30Let me be your man!

p

Nov 30, 2022
Ch. 29Anything interesting!

p

Nov 30, 2022
Ch. 28Interfere the enemies

p

Nov 30, 2022
Ch. 27You're so beautiful

p

Nov 30, 2022
Ch. 26I love you Alessia

p

Nov 30, 2022
Ch. 25Soon grow up

p

Nov 30, 2022
Ch. 24The handsome mafia

p

Nov 30, 2022
Ch. 23It's driving me insane

p

Nov 30, 2022
Ch. 22This feels amazing

p

Nov 30, 2022
Ch. 21New information

p

Nov 30, 2022
Ch. 20Troublemaker!

p

Nov 30, 2022
Ch. 19Confused

p

Nov 30, 2022
Ch. 18I do anything for you

p

Nov 30, 2022
Ch. 17The Stockholm syndrome

p

Nov 30, 2022
Ch. 16I'm not into you!

p

Nov 30, 2022
Ch. 15The Mafia Queen

p

Nov 30, 2022
Ch. 14Stay with me

p

Nov 30, 2022
Ch. 13Control freak!

p

Nov 30, 2022
Ch. 12I still want you!

p

Nov 30, 2022
Ch. 11I can't feel anything

p

Nov 30, 2022
Ch. 10Totally insane!

p

Nov 30, 2022
Ch. 9The Salvatore Mafia

p

Nov 30, 2022
Ch. 8Me and my baby

p

Nov 30, 2022
Ch. 7The mysterious man

p

Nov 30, 2022
Ch. 6The wedding day

p

Nov 30, 2022
Ch. 5You're mine forever

p

Nov 30, 2022
Ch. 4I will never let you go!

p

Nov 30, 2022
Ch. 3Pregnant Mafia's baby

p

Nov 30, 2022
Ch. 2The ruthless Mafia

p

Nov 30, 2022
Ch. 1The last chance

p

Nov 30, 2022