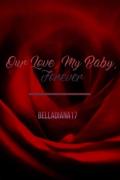 Our Love, My Baby, Forever (ENGLISH VERSION)
Last Post:
November 30, 2022
(S E A S O N 1) The parents, especially Rafael, found out that Cassandra and Miguel were in love, they were forced to separate because Rafael was what Cassandra's father wanted, especially since she was pregnant. Destiny is deliberately playable to them. The couple loved each other so much that Rafael made a way, to kill Miguel but Cassandra and their little angel were also touched. They swore to each other that they would be together for life forever till their last breath. this story, is about REINCARNATION. I'll give it a twist to make the story flow better. When they meet again as MACEY and MARCO, will destiny bring them closer again? .. will they really be until the end? .. Will RAFAEL win again by destroying for the second time? (S E A S O N 2) Let's follow the romance in the second life of Cassandra and Miguel as MACEY and MARCO ..
P
You need 1 point to view each paid chapter.
Chapters
Date
Ch. 27THE FINAL BOOK: EPILOGUE

p

Nov 30, 2022
Ch. 26CHAPTER 26

p

Nov 30, 2022
Ch. 25CHAPTER 25

p

Nov 30, 2022
Ch. 24CHAPTER 24

p

Nov 30, 2022
Ch. 23CHAPTER 23

p

Nov 30, 2022
Ch. 22CHAPTER 22

p

Nov 30, 2022
Ch. 21CHAPTER 21

p

Nov 30, 2022
Ch. 20CHAPTER 20

p

Nov 30, 2022
Ch. 19CHAPTER 19

p

Nov 30, 2022
Ch. 18CHAPTER 18

p

Nov 30, 2022
Ch. 17CHAPTER 17

p

Nov 30, 2022
Ch. 16CHAPTER 16

p

Nov 30, 2022
Ch. 15CHAPTER 15

p

Nov 30, 2022
Ch. 14CHAPTER 14

p

Nov 30, 2022
Ch. 13CHAPTER 13

p

Nov 30, 2022
Ch. 12CHAPTER 12

p

Nov 30, 2022
Ch. 11CHAPTER 11

p

Nov 30, 2022
Ch. 10CHAPTER 10

p

Nov 30, 2022
Ch. 9CHAPTER 9

p

Nov 30, 2022
Ch. 8CHAPTER 8

p

Nov 30, 2022
Ch. 7CHAPTER 7

p

Nov 30, 2022
Ch. 6BOOK 2: CHAPTER 6 - REINCARNATION

p

Nov 30, 2022
Ch. 5CHAPTER 5

p

Nov 30, 2022
Ch. 4CHAPTER 4

p

Nov 30, 2022
Ch. 3CHAPTER 3

p

Nov 30, 2022
Ch. 2CHAPTER 2

p

Nov 30, 2022
Ch. 1BOOK ONE: CHAPTER 1 - THE PAST

p

Nov 30, 2022