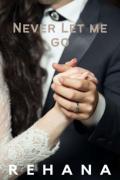 Never let me go
Last Post:
March 12, 2022
If a married couple decides to go on a separate path, there can be many reasons. They might not be compatible. They think to find solace away from each other. As such.
But when they get separated only for the betterment of each other, will it be still called Love?
It is not necessary to stay together with our beloved ones.
It's necessary to love them forever.
If someone is in our hearts, they will be present near us in our memories.
Join the journey of Ishiita Kapoor and Arjun Rathore who love each other to heaven but they decided to let each other go only for the betterment of each other. It's a love journey where Ishu would bring up her child alone courageously whereas Arjun has no idea about his son's presence.
P
You need 1 point to view each paid chapter.
Chapters
Date
Ch. 84Epilogue 3

p

Mar 12, 2022
Ch. 83Epilogue 2

p

Mar 12, 2022
Ch. 82Epilogue 1

p

Mar 12, 2022
Ch. 81First night

p

Mar 12, 2022
Ch. 80Marriage

p

Mar 12, 2022
Ch. 79Date for marriage

p

Mar 12, 2022
Ch. 78Will you be my date?

p

Mar 12, 2022
Ch. 77I can't live without him

p

Mar 12, 2022
Ch. 76Confront

p

Mar 12, 2022
Ch. 75Confrontation

p

Mar 7, 2022
Ch. 74I love you

p

Feb 17, 2022
Ch. 73We love you

p

Feb 17, 2022
Ch. 72She loves me

p

Feb 17, 2022
Ch. 71Truth

p

Feb 17, 2022
Ch. 70But

p

Feb 17, 2022
Ch. 69Will you stay with me?

p

Feb 17, 2022
Ch. 68What is cooking between you?

p

Feb 17, 2022
Ch. 67Vengeful pihu

p

Feb 17, 2022
Ch. 66His magical touch

p

Feb 17, 2022
Ch. 65Media

p

Feb 17, 2022
Ch. 64Is it all planned?

p

Feb 17, 2022
Ch. 63He is not your dad

p

Feb 17, 2022
Ch. 62Media drama

p

Feb 17, 2022
Ch. 61Don't come in front of me

p

Feb 17, 2022
Ch. 60Truth

p

Mar 7, 2022
Ch. 59Kiss

p

Feb 8, 2022
Ch. 58Don't regret your actions.

p

Feb 8, 2022
Ch. 57Sid is my son

p

Feb 8, 2022
Ch. 56Lock the room

p

Feb 8, 2022
Ch. 55Mission

p

Feb 8, 2022
Ch. 54Plan

p

Feb 8, 2022
Ch. 53Dance

p

Feb 8, 2022
Ch. 52Shagun suraj

p

Feb 8, 2022
Ch. 51Drunken Ishu

p

Feb 8, 2022
Ch. 50Ishu is drunk

p

Jan 8, 2022
Ch. 49Jealous

p

Jan 8, 2022
Ch. 48Party continues

p

Jan 8, 2022
Ch. 47Party

p

Jan 8, 2022
Ch. 46Flashback

p

Jan 8, 2022
Ch. 45Jealous dinner

p

Jan 8, 2022
Ch. 44You hurt me.

p

Jan 8, 2022
Ch. 43Ishu sid differences

p

Jan 8, 2022
Ch. 42Hospital drama

p

Jan 8, 2022
Ch. 41Hospital

p

Jan 8, 2022
Ch. 40Mishty consoles Sid

p

Jan 7, 2022
Ch. 39Biggest truth

p

Jan 7, 2022
Ch. 38emotional faceoff

p

Jan 7, 2022
Ch. 37After 25 years, meeting her

p

Jan 7, 2022
Ch. 36Marriage truth

p

Jan 7, 2022
Ch. 35sid meets Arjun

p

Jan 4, 2022
Ch. 34who is here?

p

Jan 4, 2022
Ch. 33you look beautiful

p

Jan 4, 2022
Ch. 32she is cute

p

Jan 4, 2022
Ch. 31she is nice

p

Jan 4, 2022
Ch. 30Shagu?

p

Jan 4, 2022
Ch. 29mom

p

Jan 4, 2022
Ch. 28Arjun wants to see Sid

p

Jan 4, 2022
Ch. 27Mishty slaps Sid

p

Jan 4, 2022
Ch. 26he is not a jerk

p

Jan 4, 2022
Ch. 25party

p

Dec 31, 2021
Ch. 24Mishty Ishu

p

Dec 31, 2021
Ch. 23baby doll meets cool mom

p

Dec 31, 2021
Ch. 22lady don

p

Dec 31, 2021
Ch. 21Mishty

p

Dec 31, 2021
Ch. 20Sid Mishty

p

Dec 31, 2021
Ch. 1925 years after

p

Dec 31, 2021
Ch. 18i love you Arjun

p

Dec 31, 2021
Ch. 17struggling days

p

Dec 30, 2021
Ch. 16i am sorry

p

Dec 30, 2021
Ch. 15i am thrown out

p

Dec 30, 2021
Ch. 14I love you

p

Dec 30, 2021
Ch. 13sid meets arjun

p

Dec 30, 2021
Ch. 12auspicious time is here

p

Dec 30, 2021
Ch. 11meet my fiancee

p

Dec 30, 2021
Ch. 10he will never let me go

p

Dec 30, 2021
Ch. 9you are crossing your limit

p

Dec 30, 2021
Ch. 8Will you marry me

p

Dec 29, 2021
Ch. 7Arjun Ishu

p

Dec 29, 2021
Ch. 6Cool mom naughty son

p

Dec 29, 2021
Ch. 5Ishu's son

p

Dec 28, 2021
Ch. 4Son of Ishita kapoor

p

Dec 29, 2021
Ch. 3Arjun's lavish life

p

Dec 28, 2021
Ch. 2Single mom

p

Dec 28, 2021
Ch. 1Prologue
Dec 28, 2021