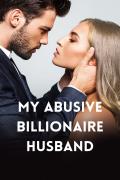 My Abusive Billionaire Husband
"I am your husband Leah, we're still married and we love each other!" cried Jerome as he glared at Leah. "He lied to you and you know it! You have been separated since more than a year ago!" said Adrian, his jaw tightened, his fists clenched tightly. Leah stood between the two with a throbbing pain in her head, if that damn memory had appeared soon, it wouldn't have been like this!
Three months ago Leah woke up from her long coma and found that her life had completely changed. The doctor said Leah had lost some of her memory so Leah had no idea what had happened in the past five years.
Suddenly a young billionaire named Jerome introduced himself as Leah's husband and when Leah started to believe that fact a mysterious man named Adrian broke everything and said that Leah was being manipulated by her own husband.
P
You need 1 point to view each paid chapter.
Chapters
Date
Ch. 30Making Love

p

May 26, 2022
Ch. 29It's Back

p

May 26, 2022
Ch. 28Longing

p

May 26, 2022
Ch. 27Adrian's Plan

p

May 26, 2022
Ch. 26Let Me In

p

May 26, 2022
Ch. 25May I Kiss You?

p

May 26, 2022
Ch. 24Met Adrian Parents

p

May 26, 2022
Ch. 23Met You By The Chance

p

May 26, 2022
Ch. 22Escape

p

May 26, 2022
Ch. 21Betrayal

p

May 26, 2022
Ch. 20Astonishing Fact

p

May 26, 2022
Ch. 19I Miss You

p

May 26, 2022
Ch. 18One Step Closer

p

May 26, 2022
Ch. 17Unexpected Reaction

p

May 26, 2022
Ch. 16New Day

p

May 26, 2022
Ch. 15Restart

p

May 26, 2022
Ch. 14The Call

p

May 26, 2022
Ch. 13Suspicious

p

May 26, 2022
Ch. 12Intrigue

p

May 26, 2022
Ch. 11He's A Monster

p

May 26, 2022
Ch. 10Hidden Fact

p

May 26, 2022
Ch. 9Naked Photos

p

May 26, 2022
Ch. 8Vague Reality

p

May 26, 2022
Ch. 7Digging The Past

p

May 26, 2022
Ch. 6Contrast

p

May 26, 2022
Ch. 5Adrian Parker
May 26, 2022
Ch. 4Kiss Test
May 26, 2022
Ch. 3Feeling Lonely
May 26, 2022
Ch. 2Two Wedding Rings
May 26, 2022
Ch. 1Memory Loss
May 26, 2022