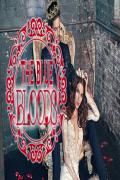 Forever Blue Bloods
Last Post:
January 31, 2023
It was courting season in England and Princess Bently; cousin of the British King was ready to present her daughter to the bachelors of the town. A gentleman introduced himself as Lord Dario, not giving his last name. Princess Bently sends in her daughter's best friend Emily to meet a gentleman every time she does not like the looks of a man. Now it was not that she did not like the looks of Lord Dario, 'but who calls on a lady this late in the evening?'
Lord Dario inspected Emily without even asking for a name. Dark luscious locks of hair, smooth clear skin, tall with blue eyes, and a dashing white smile. "She will do."
"Excuse me?" Princess Bently wanted to know.
P
You need 2 points to view each paid chapter.
Chapters
Date
Ch. 47Deserve better

p

Jan 31, 2023
Ch. 46Husband and Wife

p

Jan 31, 2023
Ch. 45Soon

p

Jan 31, 2023
Ch. 44The next sovereign

p

Jan 31, 2023
Ch. 43Protest

p

Jan 31, 2023
Ch. 42Friends

p

Jan 31, 2023
Ch. 41Try it

p

Jan 31, 2023
Ch. 40Focus

p

Jan 29, 2023
Ch. 39Her mate

p

Jan 29, 2023
Ch. 38Sleep over

p

Jan 29, 2023
Ch. 37Let it be a warning

p

Jan 29, 2023
Ch. 36Time flies

p

Jan 29, 2023
Ch. 35Bad mouthing

p

Jan 29, 2023
Ch. 34You are a such a slut

p

Jan 29, 2023
Ch. 33Don't' mention it

p

Jan 29, 2023
Ch. 32What do you want me to do

p

Jan 29, 2023
Ch. 31Vampire Aunt

p

Jan 29, 2023
Ch. 30On to us

p

Jan 29, 2023
Ch. 29Don't know the difference

p

Jan 25, 2023
Ch. 28All i want is you

p

Jan 25, 2023
Ch. 27Coffee

p

Jan 25, 2023
Ch. 26Afternoon tea

p

Jan 25, 2023
Ch. 25I am a lover

p

Jan 25, 2023
Ch. 24Nice to be a hybrid

p

Jan 25, 2023
Ch. 23Cousin of the king

p

Jan 25, 2023
Ch. 22Sure thing

p

Dec 30, 2022
Ch. 21Not going to object

p

Dec 30, 2022
Ch. 20How do they do it

p

Dec 30, 2022
Ch. 19Are you ok

p

Dec 30, 2022
Ch. 18Mate

p

Dec 30, 2022
Ch. 17Promised

p

Dec 30, 2022
Ch. 16You may mark your bride

p

Dec 30, 2022
Ch. 15Don't get to exited

p

Dec 30, 2022
Ch. 14Pleasure

p

Dec 30, 2022
Ch. 13Morning coffee

p

Dec 30, 2022
Ch. 12Stunt

p

Dec 30, 2022
Ch. 11Naughty

p

Dec 30, 2022
Ch. 10Purple

p

Dec 29, 2022
Ch. 9Not ashamed

p

Dec 29, 2022
Ch. 8Feed you to the wolves

p

Dec 29, 2022
Ch. 7Married to the vampire king

p

Dec 29, 2022
Ch. 6Former fated mates

p

Dec 29, 2022
Ch. 5They don't have to like you
Dec 29, 2022
Ch. 4Werewolf
Dec 29, 2022
Ch. 3Claimed
Dec 29, 2022
Ch. 2Getting married
Dec 29, 2022
Ch. 1A century ago
Dec 29, 2022