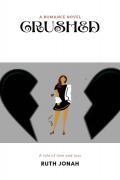 CRUSHED
Last Post:
February 28, 2023
Meryl had a crush and it was no other than the astounding Isma'il. Her friends pushed her to make a confession to him which became her humiliation.
Twelve years later,Meryl had transformed from a plain, ugly duckling to a stunning beauty. Fate brought Isma'il her way and a fire sparkled.
But being in love would be the greatest love to Meryl. Particularly being crushed by her once upon a time crush.
Crushed would definitely take you on an adventure on the rides of enemies, friendships, love and romance.
P
You need 1 point to view each paid chapter.
Chapters
Date
Ch. 21CRUSHED

p

Feb 28, 2023
Ch. 20CRUSHED

p

Feb 28, 2023
Ch. 19CRUSHED

p

Feb 28, 2023
Ch. 18CRUSHED

p

Feb 24, 2023
Ch. 17CRUSHED

p

Feb 24, 2023
Ch. 16CRUSHED

p

Feb 24, 2023
Ch. 15CRUSHED

p

Feb 24, 2023
Ch. 14CRUSHED

p

Feb 24, 2023
Ch. 13CRUSHED

p

Feb 21, 2023
Ch. 12CRUSHED

p

Feb 20, 2023
Ch. 11CRUSHED
Feb 20, 2023
Ch. 10CRUSHED

p

Feb 19, 2023
Ch. 9CRUSHED
Jun 25, 2022
Ch. 8CRUSHED
Jun 23, 2022
Ch. 7Crushed
Jun 21, 2022
Ch. 6CRUSHED
Jun 9, 2022
Ch. 5CRUSHED

p

Jun 3, 2022
Ch. 4CRUSHED

p

Jun 3, 2022
Ch. 3CRUSHED

p

May 19, 2022
Ch. 2CRUSHED
May 16, 2022
Ch. 1Chapter one
May 15, 2022